Aleppo Shriners Clubs
Bunker Hillbilly Clan
President
Luke R. Renzoni
Cape Ann Shrine Club
President
David P. Henry
Cape Cod Shrine Club
The Cape Cod Shrine Club is the local chapter of Aleppo Shriners. While living in one of the most beautiful places on earth has its benefits, it also has its disadvantages. On the Cape, we are close to nothing. That includes Wilmington. Many Cape Codders wish to be involved in the day to day Shrine activities, but some have over a two-hour ride to get to our Temple. The Cape Cod Shrine Club fills that desire.
The club has over 40 active members and continues to grow. It concentrates on three primary objectives: Fun, Masonic Fellowship, and Raising Money for The Shriners Hospitals for Children.
Each year the Club hosts a reception for the Potentate of Aleppo. It is not a catered affair but, instead is the accumulation of the hard work of our Members. Traditionally, we serve an extensive buffet of such things as Barbecued Chicken, Steak Tips, Traditional Homemade Kale Soup, fresh salads and of course the iconic dish of Cape Cod, "The Lobsta Roll". All this proceeded by a raw bar of the freshest oysters and clams. It's a time for family fun and Masonic Fellowship,
 Most of our time is spent "canning". A euphemism for standing with our fezzes atop our heads in front of grocery stores with a red paint can collecting donations. Due to our lack of year-round population, we are small in numbers but, we raise a considerable amount. Canning takes place in the blazing sun, the cold of winter, unbearable heat, rain and blizzards. No matter the weather, all "canning" sessions have one thing in common: The fun and Fellowship that is the Shrine. To quote a famous Shriner 'The more fun we have, the more money we make"
The Club meets every third Thursday year-round, in conjunction with the Cape Cod Fire Brigade. New Nobles, Masons, and those wishing to become a Shriner are ALWAYS welcome.
President
Roger Gardier
H 508-394-6536
Vice President
Austin P. Knight
C 508-246-0031
Secretary
Bill Elkins
Next Meeting
February 20, 2020 – 6PM
Greetings Nobles,
I will be in the sunny South for this meeting and Bobby Gold is gracefully filling in for me, my many thanks. Please bring your ideas, consideration concerning parade involvement, canning; extending our participation to include Lodge Brothers and or family and maybe starting earlier and going longer.
As many of you know or may have heard I have been appointed 2nd Ceremonial Master of the Aleppo Divan, a position I was happy to accept and will serve with all my being.
Please have a wonderful evening,
The 2 St
Roger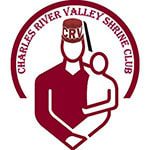 Charles River Valley Shrine Club
President
Kenneth L. Brown
Fitchburg/Leominster Shrine Club
President
Karl Edmands
Gardner Shrine Club
President
Seumas M. Lizotte
King Philip Shrine Club
President
Richard B. Mellon
Metro West Shrine Club
President
Neponset Valley Shrine Club
President
William G. Ball
Newburyport Shrine Club
President
North Shore Shrine Club
President
Evangelos Liapis
Shrine Club of Southeastern Massachusetts
President
Matthew R. Brodeur
South Shore Shrine Club
President
Alexander J. Marusa
Worcester County Shrine Club
President
Jamie P. Jordan
Aleppo Shrine Yacht Club
President
Weary Travelers Club
President
Christopher S. Smith
Aleppo Brew Club
Head Biermeister
John Cole
If you ever wanted to brew beer – now's jour chance. If you've brewed beer at home – time to step it up to brewing with professional equipment. We are a brand new Club with 23 Charter members anxious to get started on our new hobby. We will together on a regular basis (not too often), to brew, bottle, and taste great beer made right at our Aleppo Brew Club Brewery. When there's no beer to taste or no work to do, we can find time to visit local brew pubs, tour breweries, and taste what they have to offer. Come join our Brew Club and bring your own stein!
Aleppo Clubs Information
Upcoming Club Events
There are no upcoming events at this time.
Latest Club News
h3 { color: #b4163c; padding: 10px 0; font-size: 24px; text-transform: capitalize; }
h3 a { font-family: 'trajan-pro-3', Helvetica, Arial, sans-serif !important; font-weight: bold; }
h4 { font-size: 16px !important; padding: 0; font-weight: bold; } .president { margin: 0; padding: 0; font-weight: bold; }