Aleppo Brew Club Wins Awards And Plans Oktoberfest Celebration
The Aleppo Brew Club has been busy even during the pandemic. We got together to brew beer whenever we could taking care to follow all health and safety protocols. Our first project was to brew for the June 19th Ceremonial and Steak Lunch. For that event, we brewed a Kolsch, which is a German style made only in the Cologne region of Germany. Our second offering was an Orange Cream Ale, which we have brewed before, but now with more orange peel added.
Our second project was for the inaugural International Association of Shrine Taprooms home brew competition at the Imperial Session in Houston, TX. For the contest, we brewed a light lager and a German wheat beer. The light lager was brewed with the addition of honey and jasmine flowers, which gave it a nice light floral bouquet and finish. The wheat beer was a traditional German wheat with the tell tale flavors of banana bread and cloves. In the light lager category, Aleppo was awarded the blue ribbon for the best in its class. In the German wheat category, Aleppo won second place. These were the only two categories we entered. We are looking forward to next year's competition so we can showcase our other brewing abilities.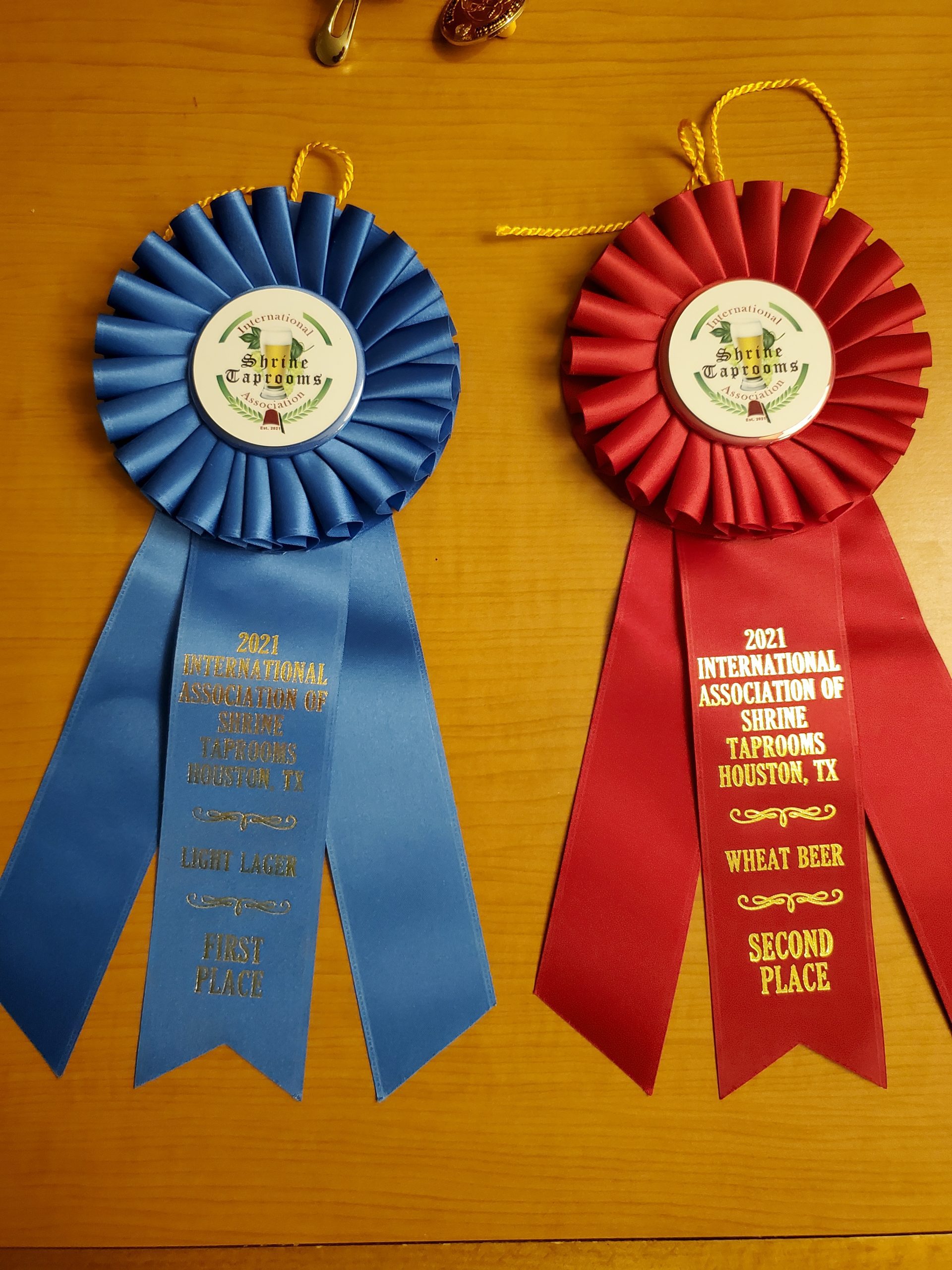 On Friday September 17, the Brew Club will be holding its second ever Potentate's Reception and Oktoberfest celebration. For tickets contact Maribel at 978-657-4202 ext. 216. The first 300 ticket purchasers will be guaranteed a limited edition glass Oktoberfest beer mug. So, get you tickets now.
Is your Unit, Club, Lodge, or other organization looking or a special beer or an event? Why not contact the Aleppo Brew Club to make it or you? For details, contact Jeff Zesch at JeffZesch@aol.com or 617-429-5730. Also for information on joining the Brew Club, contact Jeff as well!
Prost mein freund!