August 3, 2021
Aleppo Brew Club Wins Awards And Plans Oktoberfest Celebration The Aleppo Brew Club has been busy even during the pandemic....
Read More
Aleppo Brew Club Wins Awards
August 3, 2021
Annual Installation of Officers at NSSC
June 9, 2021
Aleppo Temple Guard
June 8, 2021
The Aleppo Drifters New Rides!
May 14, 2021
Aleppo Fire Brigade News May 2021
May 14, 2021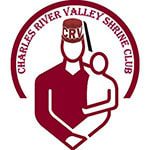 Charles River Shrine Club
May 5, 2021
Brass Band Broadcast March/April 2021
April 6, 2021
Illustrious Robert S. Johnson, Aleppo's 99th...
March 30, 2021
Rookie and Master Noble – Noble...
March 24, 2021
Legion of Honor March 2021
March 19, 2021
Provost Guard
March 17, 2021
Shrinerist Answers You!
March 16, 2021
"Trouble" in Wilmington
March 9, 2021
2021 Robert Gardner Wilson, Jr. Medal...
March 3, 2021
January 23, 2021 Installation Ceremony, Rob...
February 21, 2021
"Hey Look – New Faces!"
February 2, 2021
Rag Top Unit News
January 27, 2021
Bags of Tabs!
January 21, 2021
January 16, 2021 Installation Ceremony
January 18, 2021
Get Your Circus Hats Here!
January 14, 2021
Nobles, 2020 was a difficult year to say the least, and we have emerged on the other side battered, grumpy, and filled with a longing to see our Shrine family again. But we HAVE emerged, and there is light at the end of the tunnel. Vaccines are being distributed, cases are falling; and, although it is still early, it looks like things are going to open up. I am anxious to get us back up and doing what we love doing–having a good time and helping our kids, across all our Hospitals and Health Centers; but I want to do it ...
Read More
Aleppo Shriners Uniformed Units
Sign-Up For Aleppo News and Event Updates
Check out Aleppo's Newsletter Archives