May 18, 2022
Aleppo Smoker 2022 "Biggest Ever" It gets old saying the Aleppo Smoker is Wicked Pissah, but IT IS! The 2022...
Read More
Aleppo Smoker 2022 "Biggest Ever"
May 18, 2022
What's Hoppening
April 5, 2022
Swing Band Holiday Party 2022
March 1, 2022
140 Years and 100 Potentates!
March 1, 2022
With A Hoe, Hoe Hoedown
January 24, 2022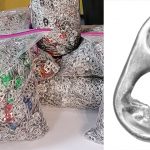 Another Cache of Tabs for the...
January 13, 2022
Scimitar Lodge Installation Of Officers For...
January 7, 2022
2021 HONS Holiday Fair
December 29, 2021
Wicked Awesome Ceremonial On The Cape
December 28, 2021
Dominican Shrine Club April 2021Ceremonial
September 10, 2021
Brass Band Broadcast
September 3, 2021
Fitchburg/Leominster Shrine Club
August 17, 2021
The Shrinerist – The Iconic Image...
August 16, 2021
Aleppo Brew Club Wins Awards
August 3, 2021
Annual Installation of Officers at NSSC
June 9, 2021
Aleppo Temple Guard
June 8, 2021
The Aleppo Drifters New Rides!
May 14, 2021
Aleppo Fire Brigade News May 2021
May 14, 2021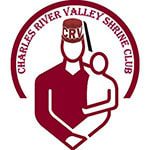 Charles River Shrine Club
May 5, 2021
Brass Band Broadcast March/April 2021
April 6, 2021
A Year of Aleppo Fun, Nobles and friends of Aleppo Shriners, I only hope that you are all having at least half as much fun this year as I've been having. The year started off with a nice Ceremonial and Installation and a great Potentate's Ball. We kept the momentum going with the return of the Annual St. Patrick's Day Party with a great dinner catered by our own Aleppo Stewards and lots of music and entertainment. The award winning Aleppo Brew Club continues to deliver tasty delights. On Saturday, April 2nd, we had an afternoon/evening Ceremonial. After a social period, we initiated ...
Read More
Aleppo Shriners Uniformed Units
Sign-Up For Aleppo News and Event Updates
Check out Aleppo's Newsletter Archives